Jordan is a watercolor artist-pianist who expresses her art through light and sound. Michelle is a writer, researcher, and student of ancient language.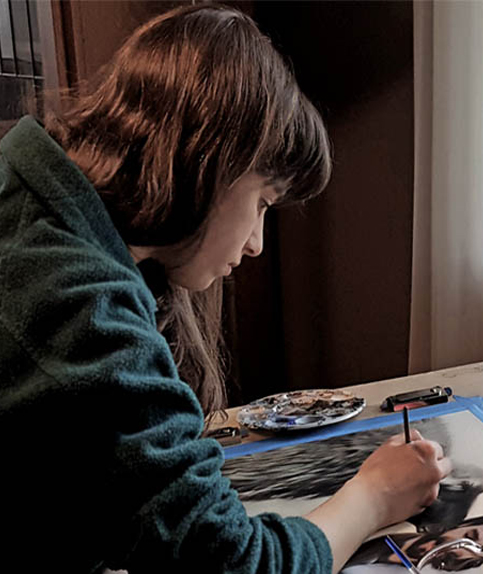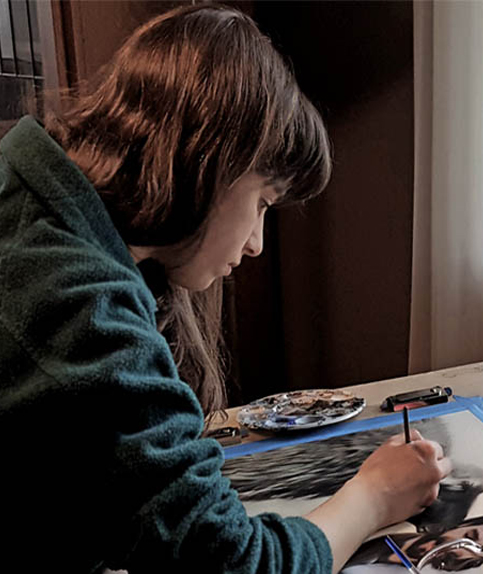 Feature: New York Trilogy. The New York Trilogy paintings are a departure from Jordan's traditional paintings, both in content and style. As ominous as they are depictive, they display a chronological set of events to show three aspects of the subject.
I am interested in historical and comparative ancient language, with a focus on word etymology. In this site I study early sinaitic/semitic languages to better understand the original culture and ideologies of early peoples. I also investigate Talmudic texts, archeology, genealogy, anthropology, cosmology, legends, and history. I am not a professional linguist, but have a lifelong love of language and a passion for old texts. Languages include Aramaic, Proto-Canaanite/Paleo Hebrew, Akkadian, Egyptian, Elamite (pre-Iraq), Moabite, Phoenician, Syriac, Arabic, and Greek/Roman/Latin.